ALASKA: It's all about Quality
From the icy Alaskan waters, comes the healthiest, freshest, best-tasting products imaginable. Sustainably caught and with complete traceability, Icelandic fish sources the finest fish products possible.
How do we know? Because we are involved in the entire process, from ocean to plate. We believe the final quality and flavour of our fish products begins from the time the fish is brought out of the ocean.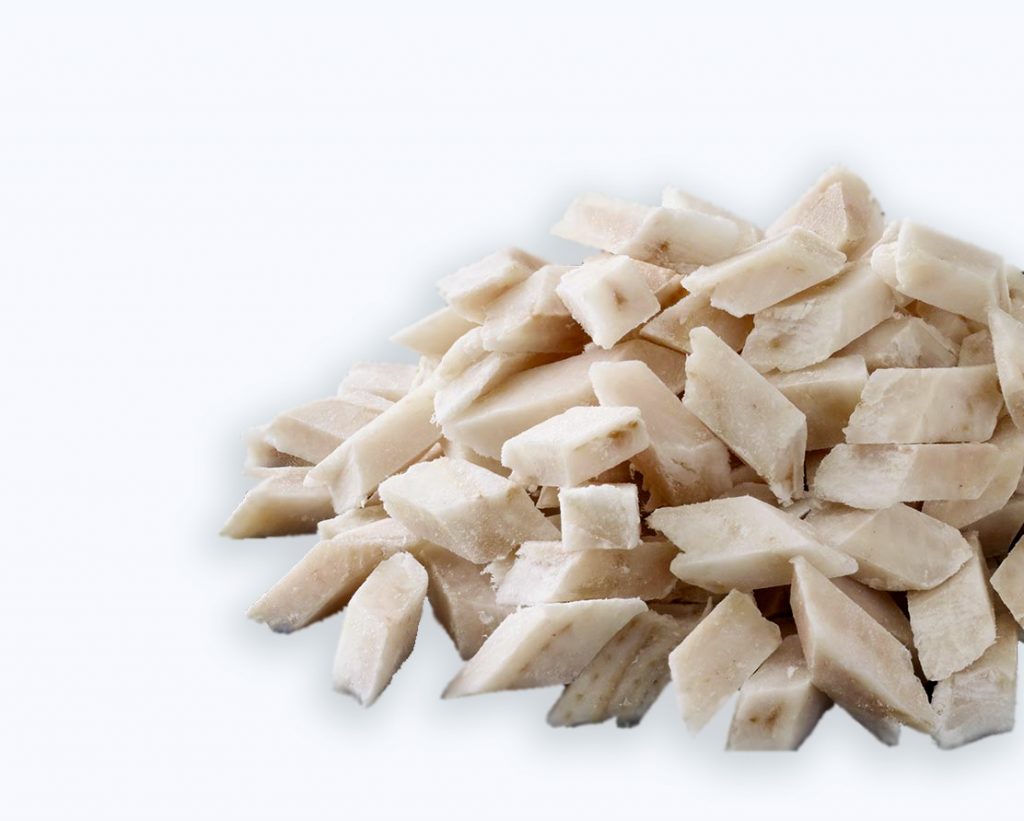 Wild Alaskan Pollock is the most abundant fish species harvested in Alaskan waters. Managed carefully by NOAA fisheries and certified sustainable, Alaska Pollock is an environmentally responsible seafood choice at a very reasonable price. Cousin to the Codfish, its lean, snow-white meat, delicate texture and mild taste make it one of the most versatile and healthy choices available.
Our MSC Wild Alaska Pollock Diamonds are produced out of single-frozen and deep-skinned fillet blocks. This means snowy-white meat, a delicate texture and a mild flavour. Because of a lower fat content, you have a 20% greater yield. Furthermore, the MSC Wild Alaska Pollock Diamonds are rich in healthy Omega-3s, are additive free a non-GMO.